Welcome to the
Yoga for All Bodies™ Master Class:
Teaching Yoga to Students in Larger Bodies!
Join the waitlist for the next date!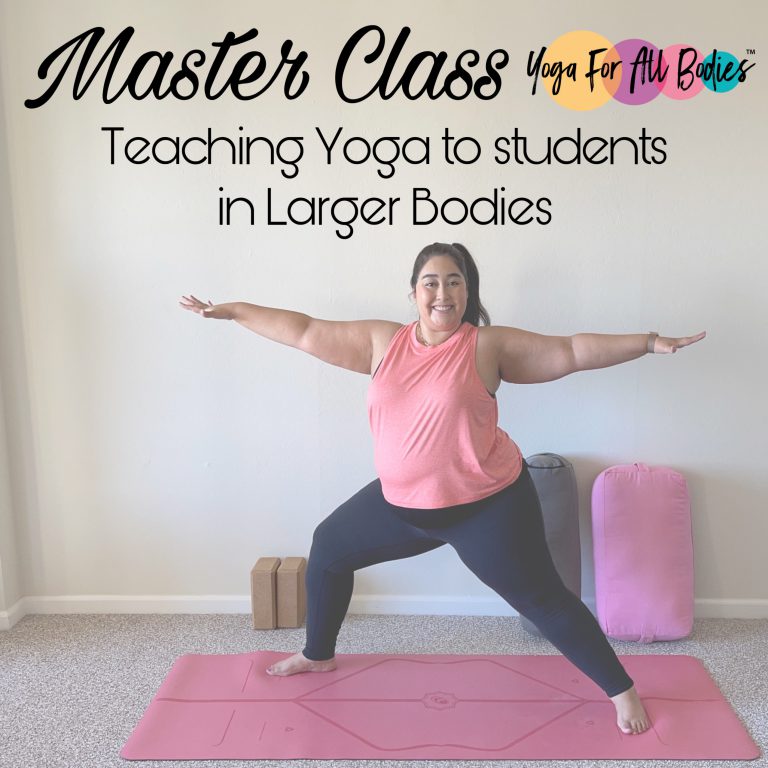 YES! THIS MASTER CLASS IS FOR YOU!
– Are you ready to get tips, tools, and learn variations to support your students in larger bodies? 
– Do you want to learn how to create and offer inclusive yoga variations to incorporate them in your personal practice or in the classes you're teaching?
– Do you want to learn tips and best practices to make your offerings welcoming to All Bodies, no matter their size, shape, or abilities? 
– Do you want to get more tools to make your practice and/or teachings welcoming, accessible, and inclusive to All Bodies? 
– Do you want to learn the important difference between "Modifications" and "Variations" to offer options in your classes for your larger body students without making it weird, in an inclusive, accessible and non-judgemental way?
Then, YES! this Master Class is for you! 
MORE DETAILS ABOUT THE MASTER CLASS:
– This Yoga for All Bodies™ Master Class will take place on Friday, August 12th at 8 am PST | 11 am ET via Zoom
– This Master Class is 2.5 hours long
– Yes! there will be a replay available after the Master Class in case you can't make it to the Livestream.
– This Master Class contemplates a Lecture section & Asana Variations Lab (practice) section. 
– This Master Class is open to all the people who practice yoga and Yoga Teachers that want to learn tools to support their students and make the practice more accessible, welcoming, and inclusive to all bodies and minds!
– This Master Class counts as 3 Continuing Education Hours with Yoga Alliance (CEUs). The participant must complete the Live Session or Replay + Questionnaire up to 7 days after the Master Class to receive the certificate.
– What happens if I can't join live but I want CEUs? In case of not being able to join the live stream, the participant must watch the replay and answer 2 questions about the content of the Master Class to receive the Continuing Education Hours. Must be completed up to 7 days after the Master Class.
– After you register you will receive all the details and Zoom link for the Master Class (The slides for you to take notes will be sent closer to the date of the event)
– Do you have more questions? Write me to natalia@yogaforallbodies.com
– All sales are final, if for any reason you can't attend the Live Master Class, a replay will be sent the same day of the event for you to watch. 
YES! I'M READY TO LEARN HOW TO CREATE AND OFFER VARIATIONS USING THE CHAIR!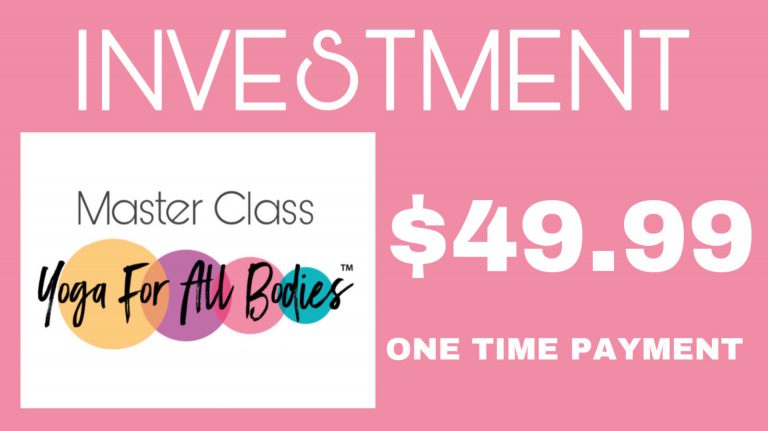 HOLA AND HELLO! I'M NATALIA, THE FOUNDER OF YOGA FOR ALL BODIES™...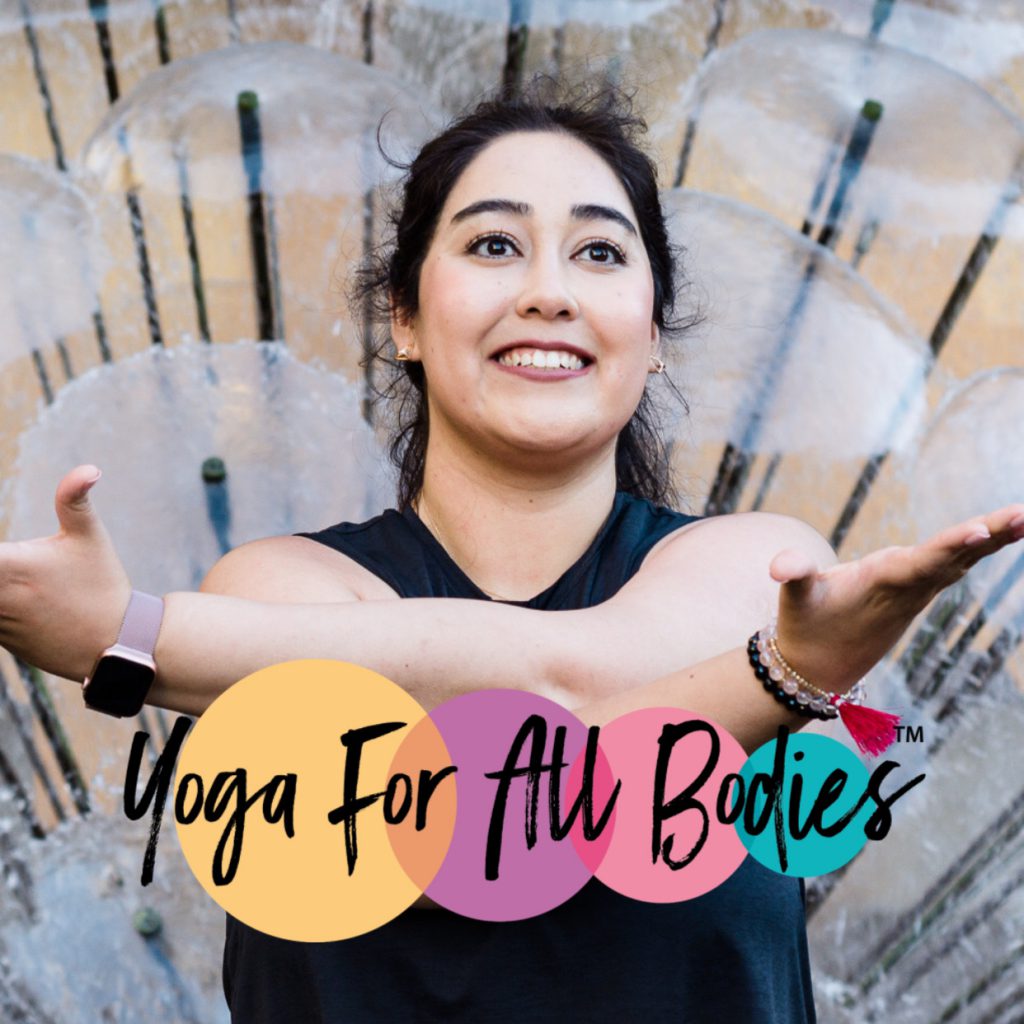 I'm Natalia Tabilo a Body Positive 500 RYT yoga teacher, Journalist and communications specialist, and the founder of Yoga for All Bodies™.
Yoga has helped me become friends with my mind and body and that's why I want to share it with others. After feeling left out and unseen in yoga classes, I decided to create Yoga for All Bodies™, an inclusive and accessible practice based on choices, freedom, sensations and variations to meet and enjoy your body where you are today.  
I'm certified in Vinyasa, Yoga for All, Prenatal and Postnatal Yoga, Accessible Yoga, The Roll Model Method, Restorative, Yin,  Yoga for Mental Health, Somatics and Trauma-Informed Yoga.
I was featured as a "Game Changer" in Yoga by Yoga Journal in 2021. 
Got more questions? write to me at natalia@yogaforallbodies.com