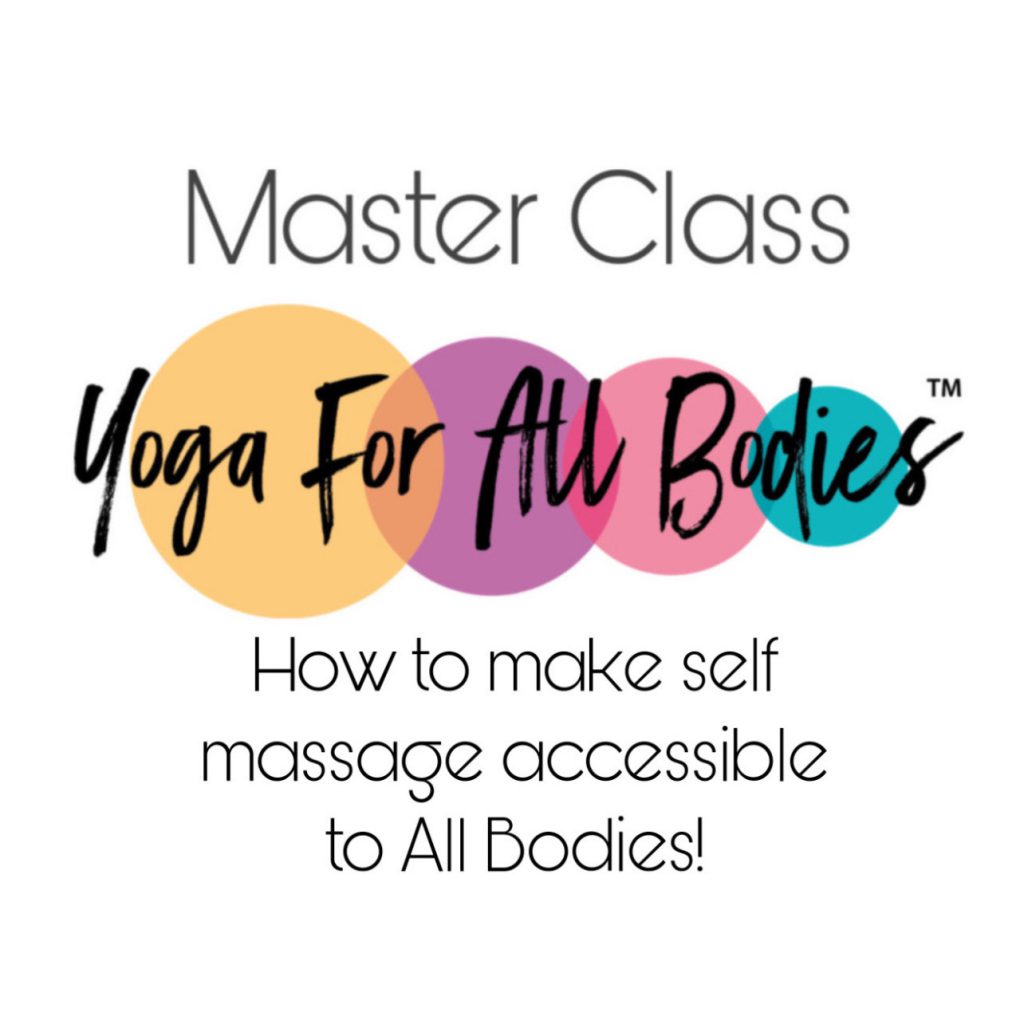 Who can participate in this Master Class?
This Master Class is open to all the people that want to learn variations, tips, and techniques using props to make self-massage with therapy balls accessible to all the bodies! Yoga Teachers that want more tools to support their students and practitioners are welcome!
​
How long is the Master Class?
The Master Class is expected to last 2 hours and 15 minutes, BUT! I will stay connected until ALL your questions are answered 🙂
​
What is the program for the Master Class?
We will start with a lecture on how to create and offer an accessible self-massage experience followed by the exploration of tips and techniques while we roll from head to toe with therapy balls!
​
What happens after I register?
You will receive an email with a PDF document that has the Zoom link and the welcome package for the Master Class.
​
Does this Master Class counts as CEUs with Yoga Alliance?
Yes! it counts as 3 hours. The participant must complete the live session and questionnaire up to 7 days after Master Class to get the certificate. 
What do I need to participate?
A computer, tablet, or phone to join the Zoom meeting and your yoga props: 2 therapy balls or tennis balls, 2 blocks, 1 pillow, cushion or bolster, and a chair. (You can get super creative with your props! you can use cans of food, your dog's leash, stools, etc in case you still don't have yoga props)
​
Will there be a recording available if I can't make it to the Livestream?
Yes yes yes! a recording will be sent up to 24 hours after the Master Class.
What other payments method are available to participate in the Master Class?
If you want to pay via Venmo, Paypal or CashApp write me to natalia@yogaforallbodies.com and I will send you the payment details. Once the transaction is ready I will send to your email all the material for this Master Class.
What is the return or cancellation policy?
All sales are final. If for any reason you can't attend the Live stream you can watch the replay after the Master Class.
Send me an email to natalia@yogaforallbodies.com
I understand that by voluntarily participating in these yoga practices I am taking responsibility for my own health and safety.